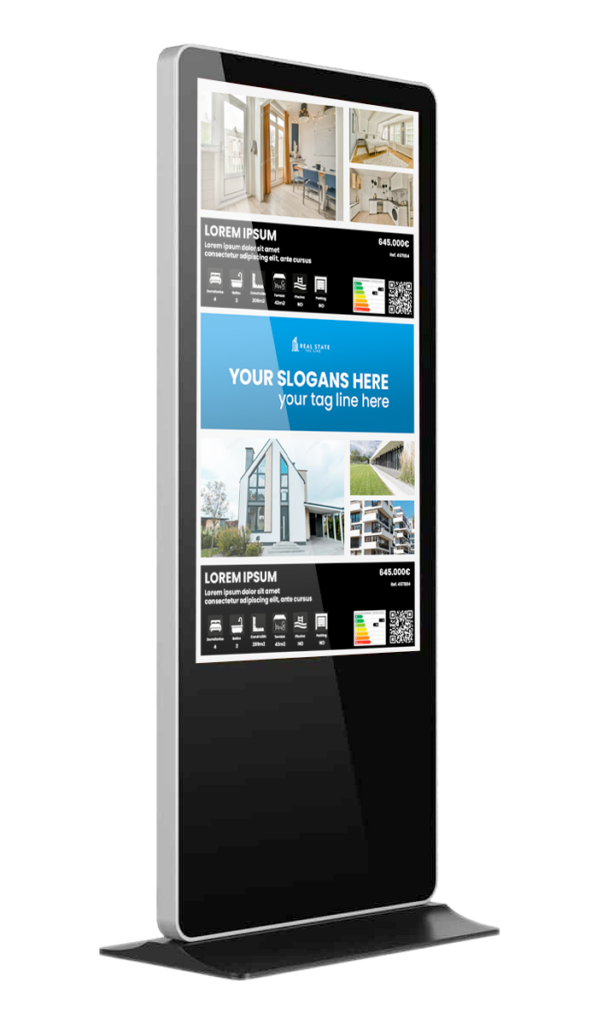 Polarsceen is the only digital signage application in Spain specialised in the real estate sector.
The project was born as an answer to the real estate offices demand to enhance their competitiveness through visual marketing strategies without having to depend on foreign companies.
Polarscreen software covers all your digital signage needs easily and efficiently thanks to a cloud application that filters real estate CRMs content through pre-designed and bespoke templates. Our support is individual and is done locally from our offices spread across the country.
With a vision focused on customer acquisition, simplicity and effectiveness, Polarscreen's mission is to be the essential real estate tool to consolidate the visual competitiveness of your business and increase sales.